The stunningly designed bar at Super Paradise offers a lively ambience perfect for socializing and celebrating life with delicious cocktails.
Sip on your favourite drink, explore the tastes of our beach menu, groove to the sounds of the DJ and leave everything behind.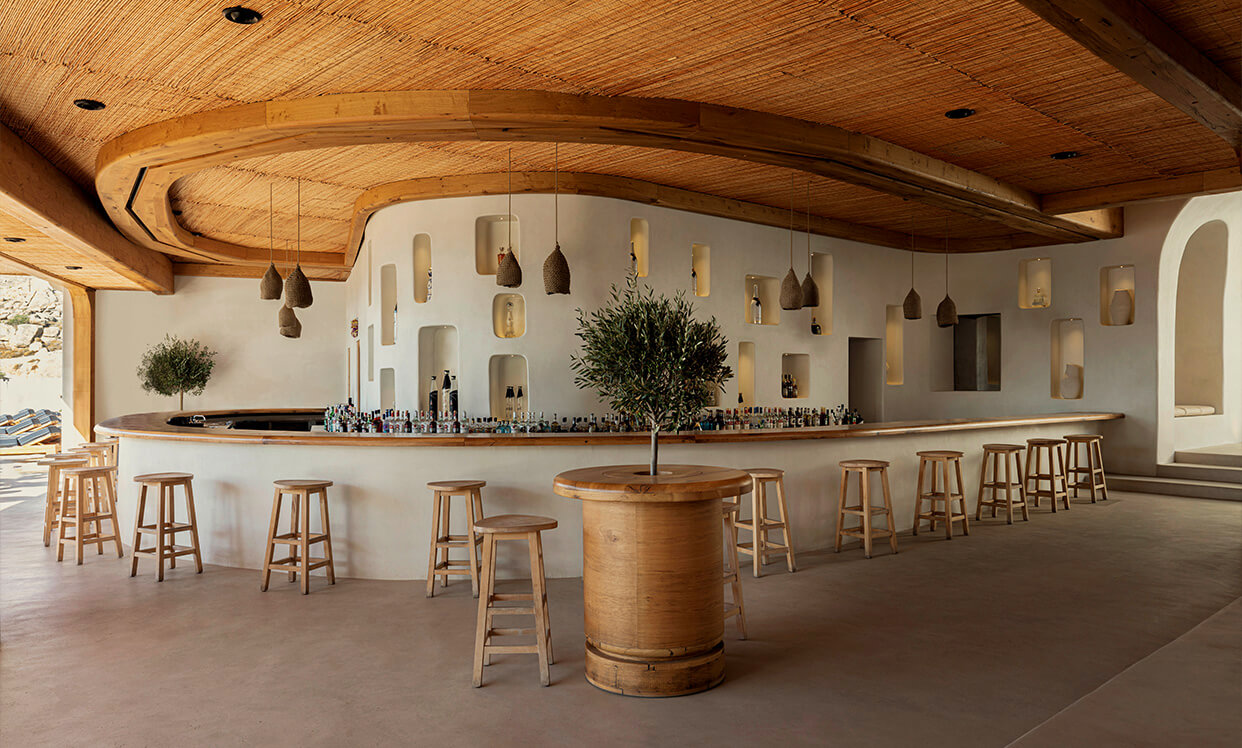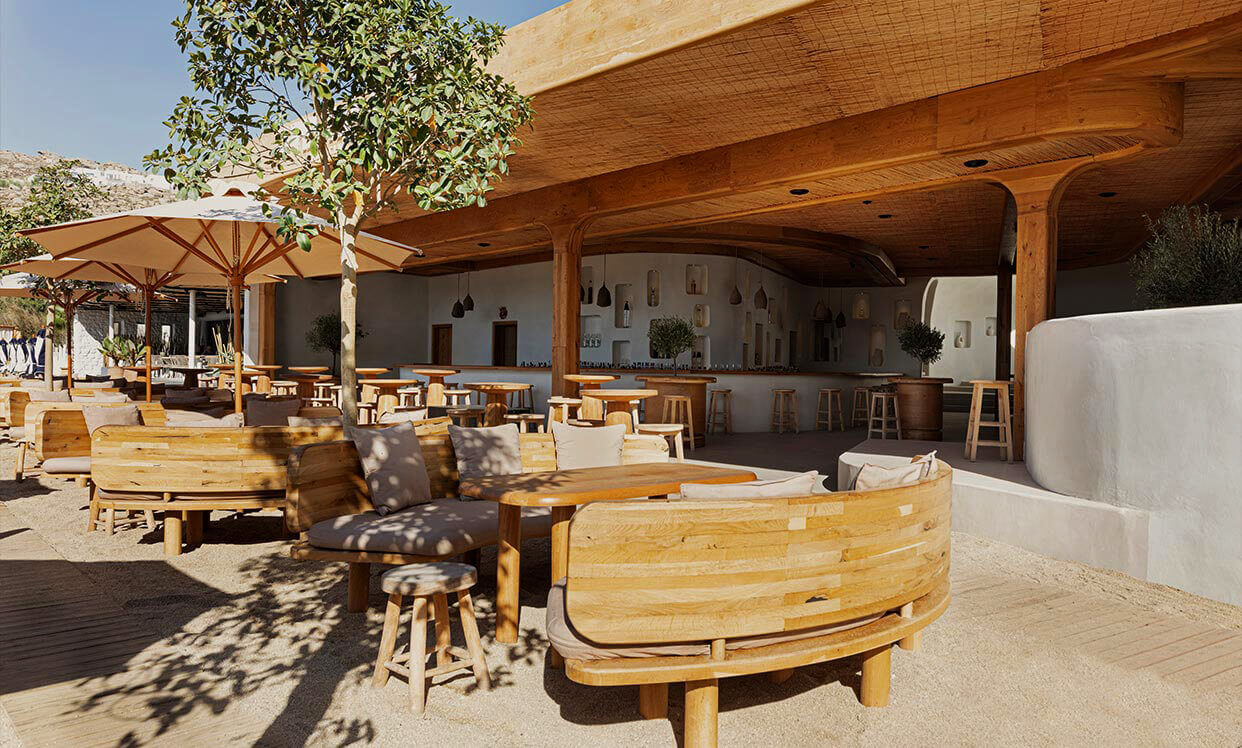 SPOILT FOR CHOICE
The Beach Club is the perfect place to enjoy the sunshine with a glass of wine. Carefully curated by our head sommelier to suit every taste, our extensive wine list showcases exceptional wines and prestigious champagnes from different regions of the globe. In the mood for a fancy cocktail? Say no more — we've got you covered. From the classic ones to the most fashionable signature cocktails, our passionate mixologists use premium quality spirits and the freshest ingredients to shake things up and pour it all into a glass, exclusively for you. Treat yourself at the Beach Club, you deserve it.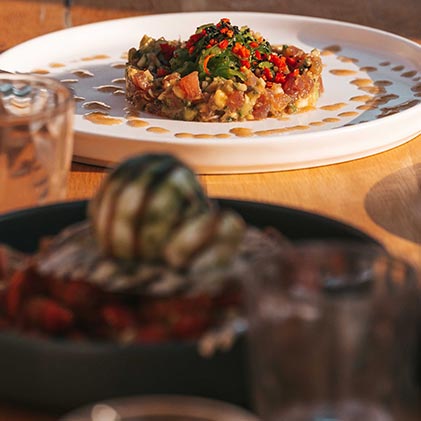 Nourish all of your senses while sunbathing on your lounger or at the Beach Club. Our beach menu offers a tempting array of delicious Mediterranean, Asian and South American finger food options made with prime meats, local fish and fresh, high-quality ingredients.

For shisha lovers looking to relax and unwind with friends, a special shisha bar is also available. Choose from a wide range of flavors, let yourself indulge in the sensory experience and watch all your thoughts and worries dissipate like clouds floating by.



FEEL LIKE A STAR

For more exclusivity, the specially designed private area near the DJ, overlooking the bar and boasting its own separate facilities and amenities, is right where your ultimate VIP experience begins.